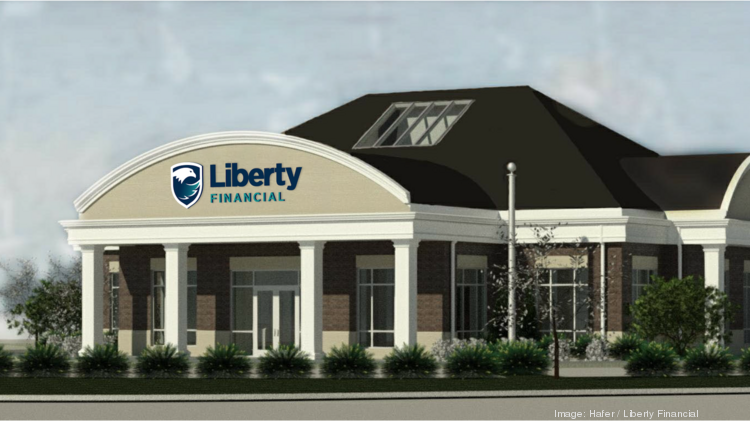 Evansville Teachers Federal Credit Union, doing business locally as Liberty Financial, has topped Investopedia's list of the best credit unions in the country in one category.
And in addition to its recognition, Liberty Financial also shared details of its forthcoming Crestwood branch location, which is being built at 6419 Ky. 146, near South Oldham High School.
Investopedia is an American financial website based out of New York City offering financial and investment dictionaries, advice, reviews, ratings and comparisons of various financial products. On Feb. 12, the online publication posted a ranking of the best credit unions in the country for 2021 in six different categories: best overall, best for checking, best for a savings account, best for CDs, best for military individuals and families, and best if you have kids.
While Evansville Teachers Federal Credit Union is based out of Evansville, Indiana, and would typically be outside of our coverage area, the credit union does business locally, and in its Bowling Green, Kentucky, and Middle Tennessee markets, as Liberty Financial following its acquisition in 2016.
Evansville Teachers Federal Credit Union was recognized as the best credit union in the checking accounts category. Investopedia chose the credit union for its five different checking options to choose from, high-yield checking accounts, the option to earn rewards points instead of a high annual percentage yield (APY) and its generous number of free ATM withdrawals per month.
In the Louisville area, it is the fourth-largest nonlocal credit union with $1.85 billion in assets as of Dec. 31, 2019. For comparison, the largest locally based credit union, L&N Federal Credit Union, has $1.3 billion in total assets as of Dec. 31, 2019.
Brent Joyce, senior vice president of marketing for Evansville Teachers Federal Credit Union, offered a crash course on how the credit union's Vertical Checking accounts work.
The Vertical Checking product offers a high interest rate of 3.3% APY on balances up to $20,000 as well as up to $15 per month in reimbursement of any ATM usage fees worldwide, Joyce explained. Investopedia defines APY as the actual rate of return that will be earned in one year if the interest is compounded.
Joyce said there are only four monthly requirements on the Vertical Checking as well: 15 or more debit transactions, at least one mobile or online banking login, one or more direct deposit into the account and the authorization of electronic statements.
"Two of the four requirements are 'set it and forget it,'" Joyce wrote in an email. "One mobile or online banking login is obviously easy. Therefore, for anyone willing to make purchases with a debit card, Vertical Checking offers easy earnings."
Last year, Liberty Financial saw a nearly 50% increase in money returned to to members through checking accounts compared to 2019. Joyce said the credit union returned more than $8.2 million to its members largely due to the rate at which its adding new accounts.
He said the credit union opened 45% more checking accounts in 2020 and that same growth is continuing so far in 2021. He attributed it to an increased interest rate, geographic expansion and national recognition.
New branch in Crestwood
Speaking of geographic expansion, Liberty Financial will invest $3.7 million, including land and costs, into its new location in Crestwood, Kentucky. The new branch is tentatively slated for opening late this year, Joyce said.
Calhoun Construction Services, Inc. is working with the credit union as the general contractor of the project, while Land Design & Development Inc. is the site's engineer.
Liberty Financial opened its fifth full-service branch location not long ago, in November 2020 at 9819 Brownsboro Road.
Just before that in August last year, the credit union opened its Old Henry office at 2300 High Wickham Place. That was a project we learned about in 2019 after Liberty Financial filed plans with the Louisville Metro Government.
"It is rewarding for the media to take notice. But, more importantly, we're excited about the response we're receiving throughout the communities we serve," Joyce said. "As a credit union, our focus is on returning value to our members. Our Vertical Checking account is a perfect example."
---