LOUISVILLE, Ky. (WDRB) — High rollers have a prime spot on the rail in Churchill Downs' new $45 million Homestretch Club.
The membership-based club has a variety of options for seating as well as offers different inclusive food and drink packages.
Darren Rogers with Churchill Downs said the investment has all the modern finishing touches while staying true to the history that came before the renovation.
IMAGES | Churchill Downs new $45 million Homestretch Club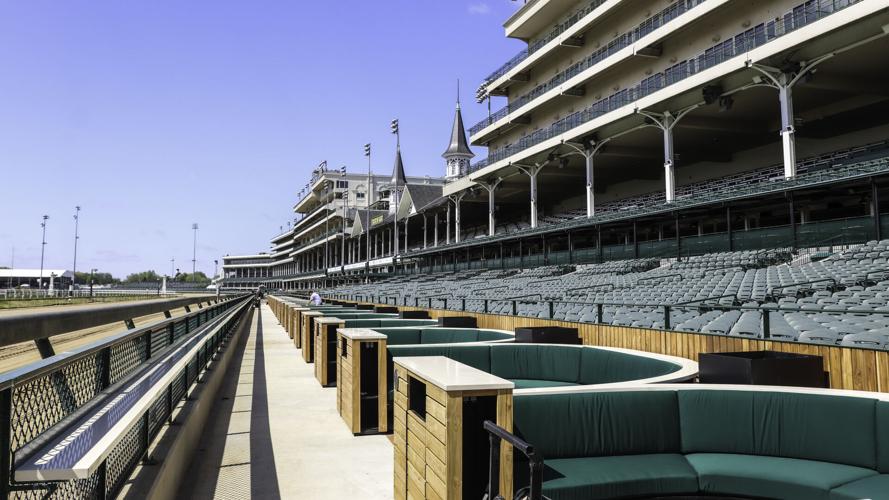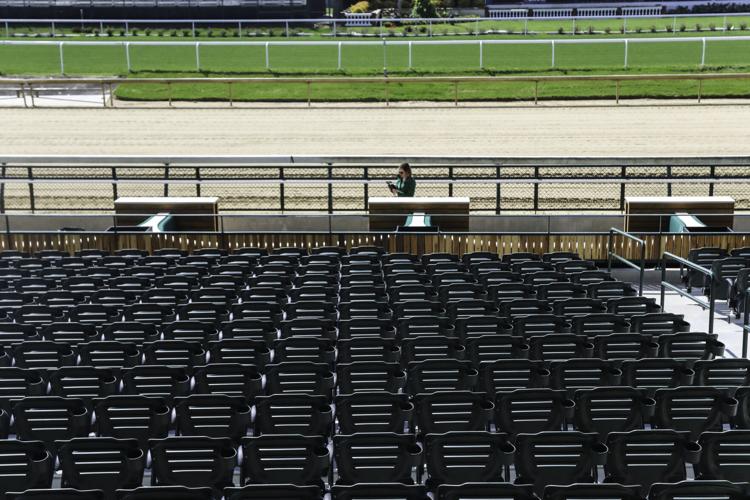 "It's a fine line that we always try to walk while respecting the history of our, you know, what is now 148 years at Churchill Downs and yet bringing modern amenities and delivering different customer experiences," Rogers said.
One of the big draws is the 23 Horseshoe Rail Lounges that take guests trackside.
"I liken it to going to a VIP bottle service in a club meets floor seats on the NBA floor," Rogers said. "It's absolutely amazing."
There are also five private VIP Hospitality Lounges for up to 60 guests, 2,618 club stadium seats and 73 Homestretch terraced dining tables for up to 438 guests. And there is also a 95-foot bar, which Churchill Downs said is believed to be the longest bar in Kentucky.
"I think people are really, really going to love this new addition to Churchill Downs," Rogers said. "This is what people want and we're trying to deliver that experience, and we'll continue to do so."
While some of the more VIP spots are by reservation and more on the pricey end, the Homestretch Club overall is meant to be a more accessible version of Churchill Downs' Turf Club.
"We're trying to upgrade different levels of experience for all customers," Rogers said.
Project Executive with Calhoun Construction Jeff Palmquist said it's his favorite project to date. He said construction started last August and was a delicate start, considering the building's age.
"From what this was to what it transformed into is breathtaking," he said. "We had to do a very soft demo: come in, take the ceilings out just so that the design team can see what they have to work with."
He said the team found a row of windows that they decided to incorporate into the architecture. And Rogers said that kind of respect for history is exactly what Churchill Downs takes pride in.
"Those are those nice little touches and elements that bring us back to the core of our roots, which is horse racing," Rogers said.
As a lifelong racing fan, Palmquist said he's most excited about the club's placement and the reasoning for its namesake, down the homestretch.
"You get to see the winners as they're approaching the finish line and fighting for that win," he said. "So that is going to be — I get goosebumps when I talk about it — I mean that is going to be a really cool feeling for people."
Churchill Downs said Homestretch Club reserved seating is still available for Derby Week. The first guests will be seated for Saturday's opening night of the 44-day spring meet.
For more information about all ticketing options you can click here.
Copyright 2022 WDRB Media. All Rights Reserved.